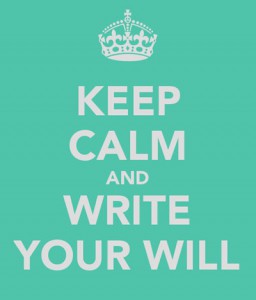 Estimated Reading time: 50 seconds
It's déjà vu all over again.
Prince's sudden death a few weeks ago at the young age of 57 was quickly followed by reports of a huge estate estimated at up to US$500 million, a priceless treasure chest of unreleased music, international legions of grieving fans and NO WILL!
All that talent, all that wealth, all those fans and NO WILL.
After 25+ years of professional practice, I am no longer surprised to meet busy and successful people who don't have a valid will or they have an incorrect will or an out of date will.  Might that describe you?
They are usually highly respected in their business or profession but are kept too busy caring for clients, customers, shareholders, etc. to take care of themselves with important personal planning that begins with a will. Might that describe you?
Divorced people also 'think' they have a valid will but are often shocked to learn that their divorce invalidated much of what they thought was properly arranged. Read this.
If you haven't done so already, please take the time today to ensure that you have a valid will and two Powers of Attorney. Contact me if you need an introduction to a talented wills and estates lawyer in my professional network.
This free Estate Planning Toolkit will help get you started.
Here's a reading list of several previous blog posts on this subject. Jack's Story,  Jack's Story part 2, Two Sisters, and Tony Soprano.
Looking ahead, May is National Leave A Legacy™ month, a public awareness campaign of the Canadian Association of Gift Planners designed to promote charitable giving by encouraging individuals to make a gift by Will, or other estate gift to their favourite charities.
Please consider joining me on June 9th at The Toronto Reference Library for a community outreach event designed to encourage individuals to leave a legacy to their favourite charities.   I will discuss financial planning and charitable giving using life insurance and look forward to seeing you there. Complete schedule is listed here.
For a very different perspective on the importance of wills and proper planning, click here to listen to a new ad from the future. The response to our new WEALTHinsurance.com creative has been great.
To sum up, the time for proper planning is right now, while the sun is shining.
Contact us today and we can show you how to keep more for your family and less for the tax department.
Our team of advisors across Canada is available to answer questions and help preserve what you have worked for.
Please be in touch if we can help you.
Call me toll-free at 1-866-566-2001 or send an email to info@WEALTHinsurance.com
I look forward to helping you and your family
Stay healthy