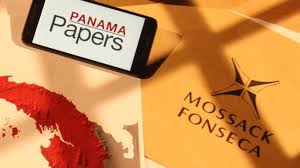 Estimated reading time: 30 seconds
Do you bank in Canada or Panama?
Are your legal affairs handled by a local law firm or world-sprawling Mossack Fonseca?
If you are a local type like me, you have nothing to fear from the contents of The Panama Papers, a giant leak of more than 11.5 million pages of financial and legal records.
But if your financial and legal affairs are conducted in Panama or another tax haven, you might not be sleeping well lately, and that's entirely understandable.
More than 200,000 secret accounts from tax-phobic clients in more than 200 countries were exposed, including Vladimir Putin, David Cameron and the recently-departed Prime Minister of Iceland.
The toxic fallout from this huge scandal is just getting started, the blast radius will certainly expand for a long time…expect more resignations and retirements ahead.
Rejoicing tax auditors around the world are ramping up for a windfall.
On Monday, National Revenue Minister Diane Lebouthillier announced more money and more auditors would be put into tracking down offshore money in tax havens
The Canada Revenue Agency has formally asked the CBC to hand over offshore tax-haven data from the massive Panama Papers leak, but the news organization is refusing.
Canadians need to know there are many smart and legal ways to get protection from too much taxation, right here in Canada.
So unpack your suitcase and cancel the flight south, we can help you here with WEALTHinsurance®
Current events inspired our new radio ad CLICK HERE TO LISTEN.
Contact us now and we can show you how to keep more for your family and less for the tax department.
Our team of advisors across Canada is available to answer questions and help preserve what you have worked for.
Please be in touch if we can help you.
Call me toll-free at 1-866-566-2001 or send an email to info@WEALTHinsurance.com
I look forward to helping you and your family
Stay healthy