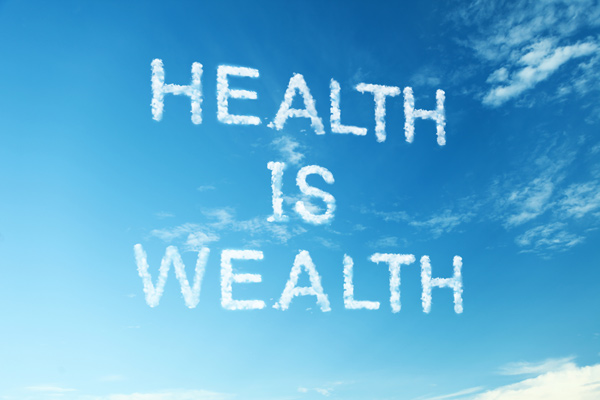 Estimated reading time: 60 seconds
Hope you are well.
Spring has sprung!
Most people mistakenly think about 'wealth' only in terms of dollars and cents.
They forget that 'health' is a key wealth component.
That attitude gets shattered every time a personal or family health situation intrudes.
The Power of a Second Opinion
While attending his annual medical last year, my very fit middle-aged client was referred to a cardiologist by his GP for investigation of a new heart murmur.
The specialist said his aortic valve was deteriorating and valve replacement surgery would likely be required in the next year or so.
I knew he was planning to spend the winter at his condo in Florida so before he headed south I arranged a second opinion consultation for him (covered by OHIP) at Cleveland Clinic Canada at Brookfield Place in downtown Toronto.
The cardiologist there told him the surgery was required asap. Florida was put on hold and by early December he received his new valve at Toronto General Hospital. Eight weeks later he was basking in the sun.
I shudder at the thought of what might have happened had he not received that second opinion.
This was not my first encounter of this type at Cleveland Clinic Canada. A few years earlier, a professional colleague had a similar life-saving outcome. Read his story here.
We heartily (couldn't resist) recommend their excellent Executive Health Program to our clients, family and friends. I have enjoyed my own annual checkup there for several years. It's a 180-degree difference from the annual checkups most people are accustomed to, delivered in a world-class facility. If set up properly - it's a fully tax-deductible concierge experience.
I can't say enough good things about Cleveland Clinic Canada. Mike Kessel is the CEO and a good friend. Please be in touch with me for a personal introduction.
Best Doctors® Insurance Global Medical Care™
This is a great insurance product that I bought for myself.
Underwritten by Lloyds of London it provides up to $5 million of lifetime funding for the finest medical care ANYWHERE in the world, including private clinics in Canada.
Medical conditions covered range from hip and knee replacement to heart surgery and cancer treatments. Elective surgeries are covered too. MRIs and CT scans can be arranged in less than a week.
It provides access and pays directly for the tests, procedures, scans, specialists, medications and surgeries that may not be available in Canada. It is not a reimbursement policy.
A healthcare 'concierge' schedules doctors' appointments, arranges travel and lodging and makes life easier by every measure,
More information is contained in this brochure and at our website.
Please be in touch for a no-obligation Second Opinion on your current estate planning arrangements or if we can assist you with any Life Insurance or Estate Planning need.
Our team of experienced advisors is available across Canada to help you.
Many thanks in advance for your feedback.